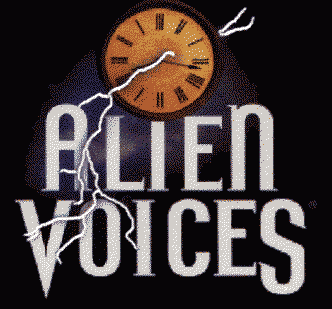 ---
BACKGROUND INFORMATION
Actor-director Leonard Nimoy, actor-teacher John de Lancie and writer-producer Nat Segaloff formed Alien Voices® in 1996 to create multi-media works of science fiction and fantasy. The initial enterprise that Nimoy, de Lancie and Segaloff chose was state-of-the-art audio plays.

The first three Alien Voices titles were published in the spring of 1997 by industry leader Simon & Schuster Audio: H.G. Wells' "The Time Machine," Jules Verne's "Journey to the Center of the Earth," and Sir Arthur Conan Doyle's "The Lost World." All are fully dramatized adaptations with stereophonic scoundscape by Jeff Howell and original music by Peter Erskine.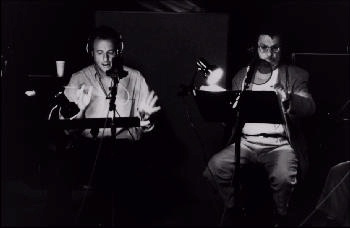 John de Lancie and Leonard Nimoy
© Alien Voices®, Inc. All Rights Reserved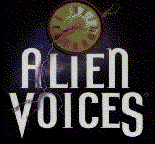 The casts have included actors and actresses who have appeared in various "Star Trek"® television and feature film series, among them (alphabetically): Susan Bay, Roxann Dawson, Richard Doyle, Robert Ellenstein, Marnie Mosiman, Ethan Phillips, Andrew Robinson, Dwight Schultz and Armin Shimerman. Incidentally, this marks the first time that actors and actresses drawn from all Star Trek® "generations" have performed together in single productions. Nimoy and de Lancie headline each drama. Future Alien Voices projects will include television, Internet and CD-ROM.




Leonard Nimoy

© Alien Voices®, Inc. All Rights Reserved
"After years of being associated with other people's projects we wanted to enter the next century at the helm of our own," said Leonard Nimoy, best known for his portrayal of "Mr. Spock" in the original "Star Trek"® productions. "Alien Voices gives us a chance to work with other artists who also want to branch out, yet still provide audiences with the quality they've come to expect from us."
Adds de Lancie, whose recurring role as "Q" in "Star Trek: The Next Generation"® and "Star Trek: Voyager"® made him the series' most popular guest star, "I was raised on the classics -- Jules Verne, H.G. Wells and others. Now we can bring these to even wider audiences by means of new technologies and old friends."
Leonard Nimoy was educated at Boston College and Antioch College and studied acting under Jeff Corey. Among his starring stage credits are "Equus," "Deathwatch," "Vincent," "Fiddler on the Roof," "Sherlock Holmes" and "The Man in the Glass Booth." His numerous film and television credits include "Outer Limits," "Invasion of the Body Snatchers," "Profiles in Courage," " Mission: Impossible," "A Woman Called Golda," "Never Forget" and host of the series "In Search of..." and "Ancient Mysteries." As director he has made the films "The Good Mother," "Three Men and a Baby" and "Funny About Love." He also directed the hit films "Star Trek III: The Search for Spock"® and "Star Trek IV: The Voyage Home"® in which he played the role of Mr. Spock.

John de Lancie
© Alien Voices, Inc. All Rights Reserved
John de Lancie is a Juilliard-trained actor whose theatre work includes major productions at the Mark Taper Forum, the American Shakespeare Company and the Seattle Rep. His films include key roles in "The Hand that Rocks the Cradle," "Fearless," "The Fisher King," "Deep Red" and "Multiplicity" as well as such television hits as "L.A. Law," "Murder One" and "Picket Fences." He co-starred as eccentric inventor Janos Bartok on "Legend" and is the voice of "Dr. Quest" on the new "Johnny Quest" series and re-appeared as "Q" on "Star Trek: Voyager®." He is Associate Director of L.A. Theatre Works and has directed for them such plays as "The Waldorf Conference," "Private Lives," "Invasion From Mars" and its sequel, "When Welles Collide," which he also co-wrote.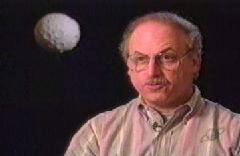 Nat Segaloff
© Alien Voices®, Inc. All Rights Reserved
Nat Segaloff is a former journalist and college teacher who has written and produced "Biography" programs on John Belushi, Shari Lewis, Darryl F. Zanuck, Larry King and Stan Lee for the Arts & Entertainment Network. He has published six books, contributed chapters to others, and is co-author of the plays "The Waldorf Conference" and "When Welles Collide" (the latter with John de Lancie). Among his production credits are hundreds of television and radio reports and countless newspaper and magazine articles.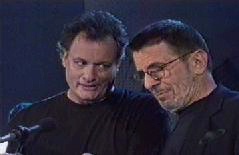 John de Lancie and Leonard Nimoy performing "The First Men in the Moon!"
© Alien Voices®, Inc. All Rights Reserved
---
Click here for cast and credits of Alien Voices® productions.
You can order any of our titles, signed by Leonard Nimoy and John de Lancie. Click here! Order Signed Copies!
TO ORDER OUR SELECTIONS IMMEDIATELY from Amazon.com go to the appropriate link. Choose either the CD or the CASSETTE version of the title you want. Make sure to use your back arrow to come back here before ordering another title! Thank you for your order!
...Ask for Alien Voices®...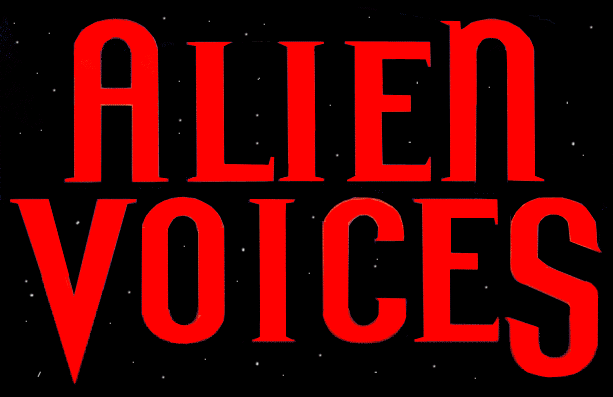 Back
---
Alien Voices® is a registered trademark of Alien Voices, Inc.
© Alien Voices®, Inc.